Domino's offers pizza reward for return of store banner – MHV NEWS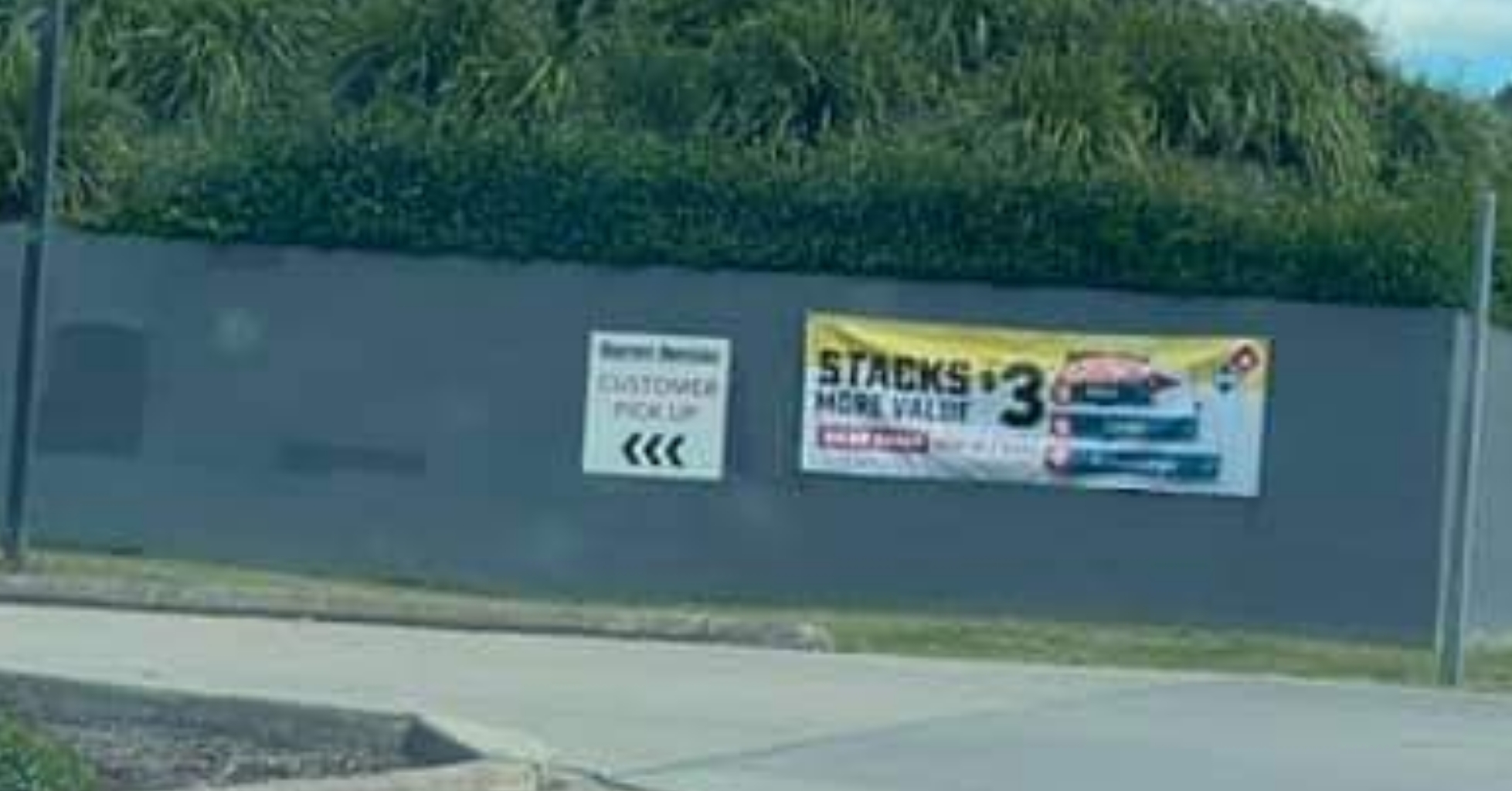 Thieves have made off with the domino's pizza banner outside their Muswellbrook store and they are offering a reward after posting a cheeky post on their Facebook Page.
Unfortunately someone in our amazing community has borrowed our banner! 😢

We'd hate to think badly of anyone so we hope it's someone who's just helping us by advertising around the town, but we would like it back to where we love having it!

Domino's Muswellbrook
Domino's also went on to offer a reward of 10 free Pizzas for the safe return of their store banner.
If you have seen it or know of it's where abouts we'd love to know, and offer a 10 Pizza reward to the person who…